How to protect an Azure Function with AAD
The following steps describe how to protect an Azure Function with AAD (Azure Active Directory).
Step 1: Add identity provider
Navigate to your Azure Function and then the Authentication blade. Click Add identity provider.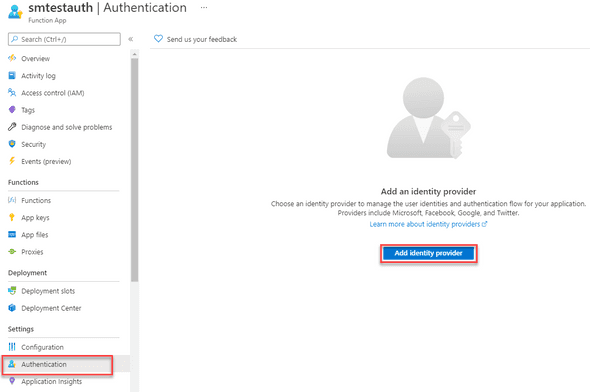 Step 2: Identity provider settings
Select Microsoft as the identity provider
Enter any name for your application registration for AAD (you can leave it as the default of your Azure Function name)
Change Unauthenticated requests to HTTP 401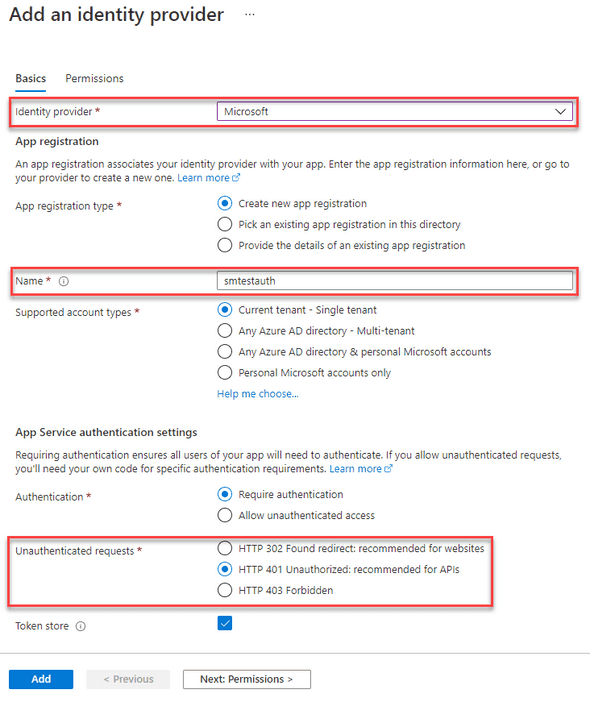 Step 3: Verify Azure Function secured
Call any of your functions on your newly secured Azure Function. You should receive a 401.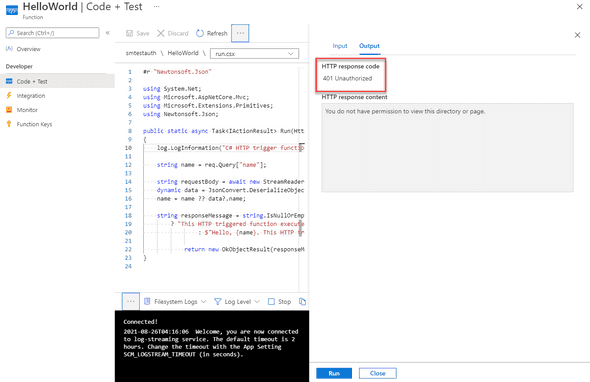 If you want to securing call this Azure Function, see the following related entries: