Peloton Australia Referral Program & Codes
Recently I purchased a Peloton bike which has been the best purchase of the pandemic. However, I found their referral program a little confusing so I've collated all the information here.
If you don't have a referral code, you can use my referral code to take $150 off your hardware with accessories order: 2RG7VCX
Referral program rules
For every referral, you'll earn $150 towards apparel and your friend will receive $150 off their accessories purchase. So this would discount the essentials, works or family (but not the basics as they do not contain accessories).

Official rules:
For any friend you refer who purchases a Peloton Bike or Tread using your referral code, you will receive up to $150(AUD) off your next Apparel purchase and your friend purchasing the Peloton product will receive $150(AUD) towards Bike or Tread accessories. Get rewarded for up to 12 referrals per year.
Peloton apparel is available at:
Accessing your referral code
You can access your referral code to give to your friend here: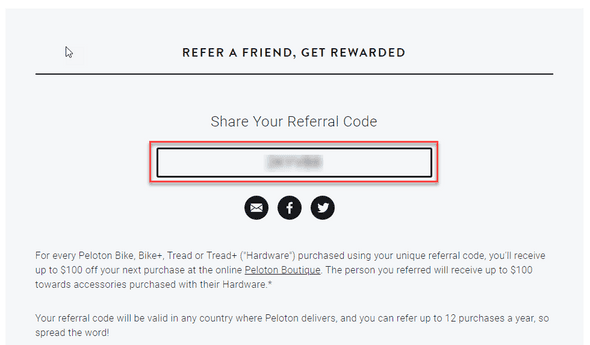 How to use a referal code
When viewing your cart, click enter promo code: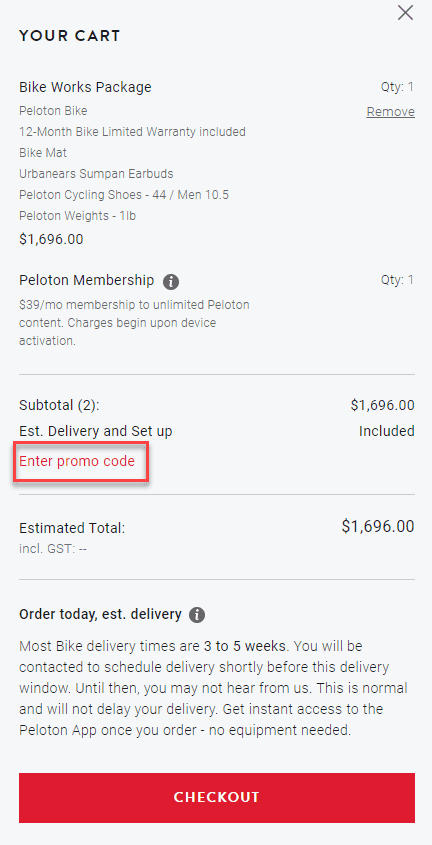 Specify your code and click apply.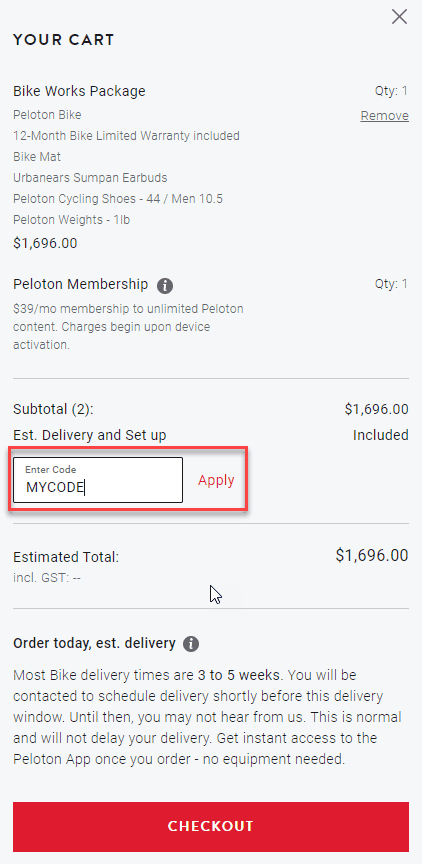 How do I redeem my referral
Your referrals will be listed at the bottom of the referrals page: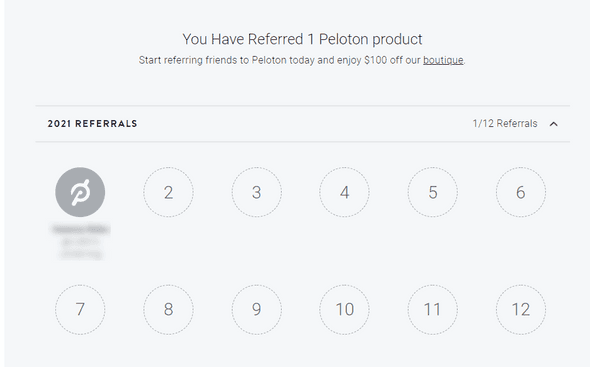 Once a referral is completed, you'll receive an email with your code to redeeem on their apparel site.
However, sometimes this email doesn't come through and you will need to contact Peloton via their live chat for the code.
How it could be better
The apparel site should use the same login as the main Peloton site and have the coupon pre-loaded.